Join SPE SA
The brightest minds of the E&P Industry are SPE Members
Become a member to gain access to the latest technical journals and libraries, discounts on conferences and workshops, career advice and professional development. Stay connected to the best technical resources in the industry and a global network of E&P professionals in more than 120 countries. Details on membership eligibility and benefits can be found in the SPE International Website.
Attention to existing members - please don't make us drill to find you!
Have you updated your SPE member profile lately? If not, you could be missing out on everything your SPE membership has to offer
Please spend a few minutes updating your profile today at https://www.spe.org/member/access/LocalandAffilateSections
Relocating?
In order to receive information from their local SPE communication, members can change their primary section membership online at:
https://www.spe.org/member/access/LocalandAffilateSections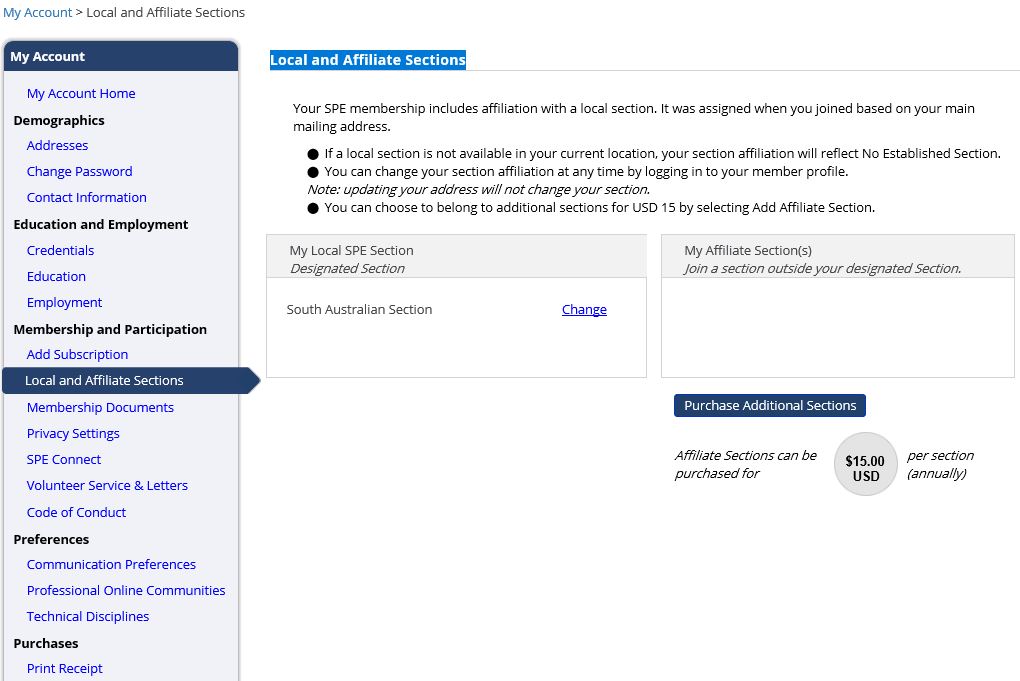 Just click on the Change button under Local and Affiliate Sections. Search SPE Chapers based on Country, State/Province, City or Section names. Once you have inserted the section name, go ahead and click on Find. Click on Select to update your new section from the search results and click Continue to update your new primary section on your profile.
If members expereince any difficulties doing this online, please email service@spe.org