2015 SPE-PESA SA Annual Dinner steps back in time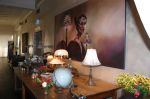 Posted on: 30/11/2015
This year's SPE-PESA South Australian (SA) Annual Dinner, held on Saturday the 14th of November, transported guests not just back in time, but across the ocean to the West Egg and the private residence of Jay Gatsby.
While the night's host was characteristically absent, attendees were afforded every luxury from the richest foods to the finest champagne. The Hotel Richmond provided an amazing 2 course dinner with canape desserts to follow. All the while, beer, wine and champagne never ceased to flow.
The venue was immaculately decorated with only the most ornate paintings, flowers and table settings to meet the Gatsby standard. The photo booth was a particular attraction for guests looking to preserve their memories of the night. Few props were necessary as every guest was dressed for the occasion.
Best dressed winners were Andrew DeGaris in a very dapper suit & scarf combination, and Susan Skujins in a highly sophisticated sequined dress & hairpiece. Honorable mentions also went to the ever impressive Jim & Mary McGowan.
The elusive Gatsby would like to extend his thanks to the sponsors of the evening. Sponsors were down on previous years due to the downturn, meaning the support from Beach Energy, Halliburton and Pro-Test were appreciated all the more.
A fantastic night was had by all. And so the SPE & PESA SA committees beat on, boats against the current, ceaselessly looking forward to seeing you there next year!
By Alex Benson (NOV), SPE SA Section Social Chair