Petroleum Industry Trivia Night (Thurs May 21, 2015)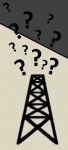 Posted on: 22/04/2015
Please join us for the Petroleum Industry Trivia Night, hosted by the Young Petroleum Professionals and supported by SPE, PESA & ASEG. The event will be held on Thursday 21st May, at the Rob Roy Hotel, Halifax St, Adelaide.
All members/friends/family of the petroleum industry fraternity are welcome.
For further details, please refer to the flyer attached.
Please contact bonnie.lodwick@santos.com for enquiries and to RSVP.
Downloads